My mummy, sisters and Uncle Willy all think I should join the LIA and that I qualify because of my name. I'm Lia, I'm very pretty, love to be fussed and go exploring around my village to check out all the smells. Please excuse me if I'm not looking straight into the camera. My pink eyes don't see too well but I can smell everything.
I eat grass, greens, lavender, willow and raspberry twigs so I would survive well out in the field, as well as being eye-candy for the bucks (so they tell me).
Lia xxx
Hullo,
Current Location:

The Bunny Digs

Current Mood:

hopeful

Current Music:

White bunny
We aren't sending any Christmas cards this year - to send to everybun whom we'd like to, this would be well over 500 cards and more which would cost far too many carrot tokens. Instead, Willy has kindly posed for this year's card. Buncle J refused to be associated in any way, but we are proud LIA members and have our methods.
We would like to say a big thank you to everybun and their 2-foots who has sent us cards and messages, especially Boogey and Bernie (hope you enjoyed Holland), Helga and Dolly (always good to see how you're getting on), Claude and Agatha (nice to know you're still both growing) and everybun else.
Although we seldom post on LiveJournal now (it's soooo slow and the pages freeze before loading) on a slow internet connection, we do pop along every now and again to read posts and see what our friends, family and LIA comrades are getting up to.
Current Mood:

devious

Current Music:

Jingle Balls


Fur weeks, we have been sending Buncle J out with his scythe to cut 2-3 acres of it by paw in full sun while being bitten by the mozzies and other nasties. He's starting to feel quite tired now but there's still lots more waiting fur him.

Just let us know if you'd like any. The only catch is, you'll need to collect it direct from the field....


If anybun would like a year's supply of hay, we have plenty.
Current Mood:

hungry

Current Music:

Hay, glorious hay!
Another week has passed and I am delighted to repawt that Treat Training has been a huge success. I stand on my hind paws, head slightly tilted back and mouth open so no 2-foot can resist popping treats inside.
Take note LIA and SBS comrades, this is how it's done:
1. Adopt position
2. Open jaws and prepare to receive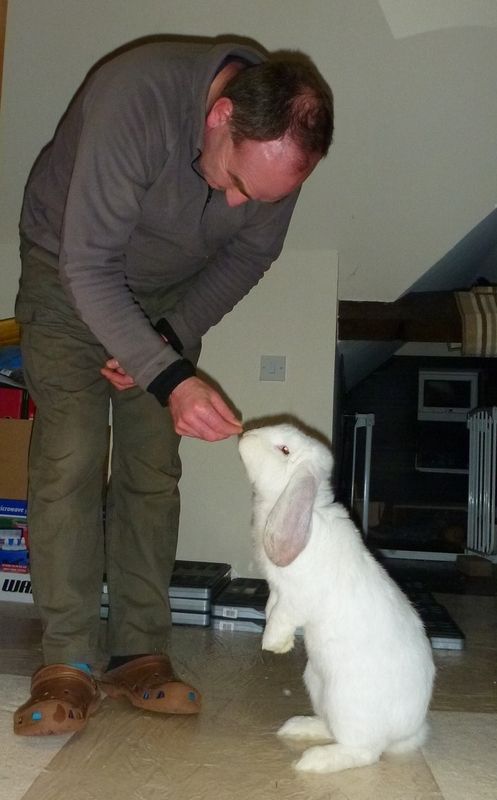 3. Enter receive mode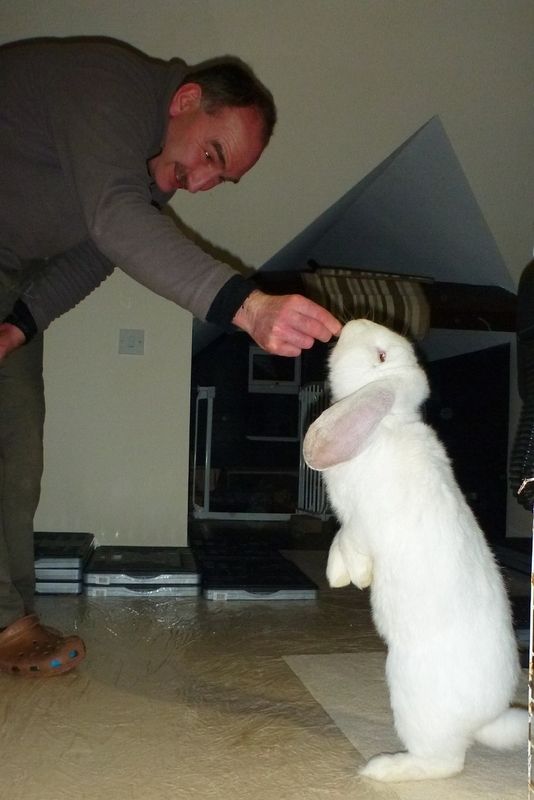 And more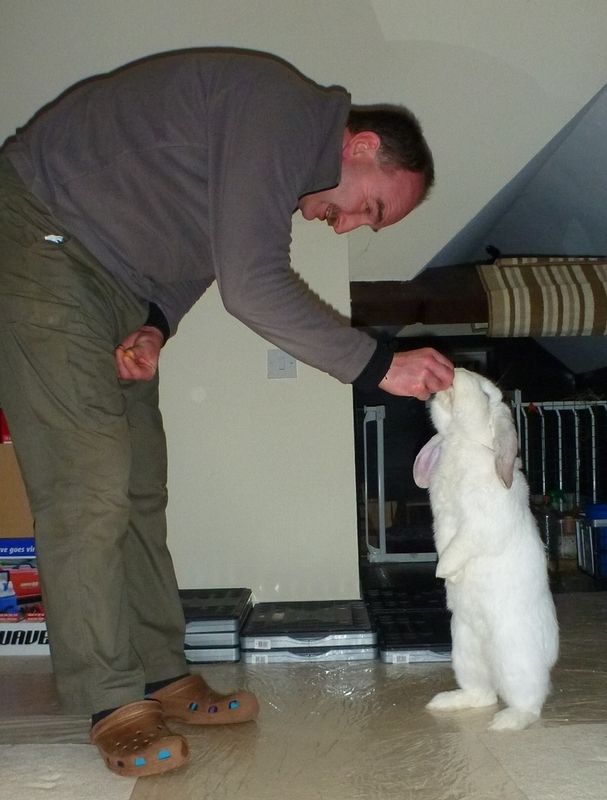 Then more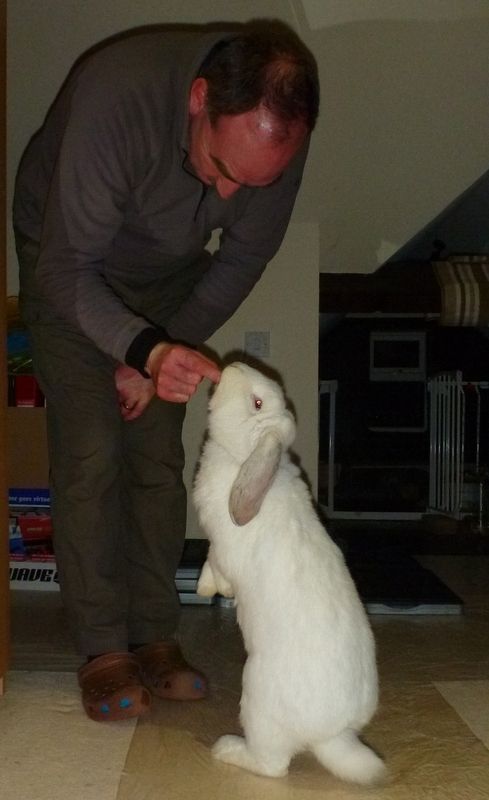 A good stretch attracts the insertion of even more treats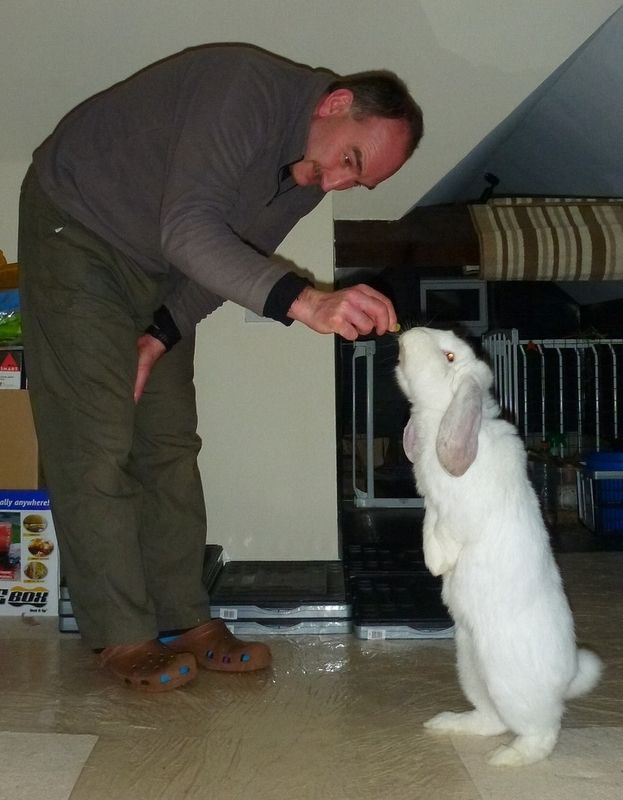 It doesn't work quite so well with mum though. She knows my game.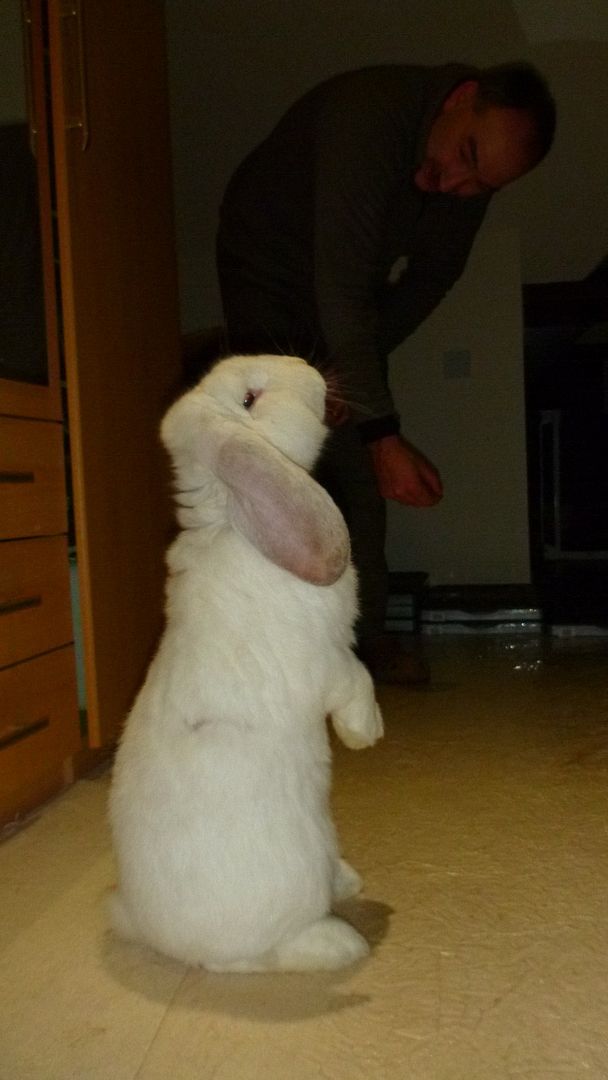 Good, eh?
.
Current Mood:

accomplished

Current Music:

Feed the buns


I am a disgusted bunny today. As usual, I was up bright and early to start my day's cardboard box redesigning and tuck into my cardboard box breakfast but mum was in a stroppy mood. She's trying to tell me that Vitamin Cardboard isn't helffy or good for my tummy and she's smeared Olbas Oil all over my favourite boxes. Huh. I flicked my legs and have spent the day on my windowsill in protest.
I thought things were going well with LJ when I managed to log on a few days ago but in the days since, it hasn't wanted to play. Now it is though so I never know where I'm up to wiff it.
I've had to go through numerous password re-setting, complete far too many jigsaws to prove I'm a 'human' but I'm not - I'm a bunny so maybe this is where it's all getting wrong. Then, once I manage to get my re-set password accepted, I'm timed out before I can log in.
Now here I am today.
But it's been so long to get to this point that I've long furgotten what I planned to write.
Since I last wrote, I have been doing lots of growing, lots of chewing, lots of sleeping and putting on lots of shows fur the passing villages in my illuminated window. I spend my days at mummy's side, like my late-grandad, and help with her filing (with my teeth), shredding (with my teeth) and am now working on redesigning the carpet.
I've also been growing even more pawsome as you'll see from my pics.
Willy xxx
Resting. Nice feets, eh?
My office and the remains of my filing:
My work. It's never done....
He's pawsome!
I'm sure all my friends and family have been missing me in my long absence from LiveJournal. It's not been because I've been a lazy bunny or too busy chewing cardboard, papers and carpets but I have lots of trubble getting onto LiveJournal.


I've settled in really well to my granddad's warren and I'm behaving well so far - well, you have to let the 2-foots develop a false security and then go for it, don't you. In 2 weeks I have deposited just one tiny poop on the carpet and that was an accident. No puddles yet and I haven't sprayed yet either. Give it time, I say and I have my eyes set on that very expensive white carpet should mum ever misbehave.

I enjoy my fuss and cuddles. Although I'm confined overnight because I'm not fully trusted with the wires.... the wires.... ahhhhh, the wires, I lubs wires...... and so fur I've chomped through a heatpad cable, light cable, USB cable so mum's gone and covered them all in protective stuff.

I'm getting mum well trained. I know exactly how to get her attention and it never fails. I also know that if I go quiet she finks I'm up to no good and comes looking for me.

I'm getting into my daily routine - I'm let out as soon as mum emerges from her nestbox, do a Buncle Gus by tearing around the chimney stack three times and then I flop for fuss and lick mum's paws.

I'm a hungry lad and a growing lad so if breakfast is late then I climb into my kitchen cupboards and help myself to pellets straight from the storage bucket and climb onto the hay pile fur dessert. Then I have lubs, another hop around and then hop onto my windowsill to sleep it all off and watch the horses and a few 2-foots go past. Sometimes I wave at them but mostly I just snooze.

Yesterday I found my dear late-granddad's bag of treats that he used to stand and bed for and today started tossing them around. Mum looked a bit sad but then smiled - hopparently this is the last thing my late-granddad played with following his spinal injury. Mummy said I have many of his traits so I finks she lubs me.

When mummy came back from having her van bashed last week, she looked up to my window and our eyes met and then I could see she lubs me lots.

Willy xxx


It's been a while since my furst introduction so I finked it was time fur a hopdate.
Current Mood:

relaxed
I'm living in my grandad's warren which has been refurbished in a modern style in macho black throughout with my own LED lamp plus solar lights - but I toss those around. Buncle J has made me a stepping platform with a hideout beneath so I can climb sedately onto the windowsill to watch the 2-foots, tractors and horses pass by. Nobun knows how my grandad injured his back but leaping off the windowsill at 40cm high is all we can think of so I have to be a careful lad.
Look....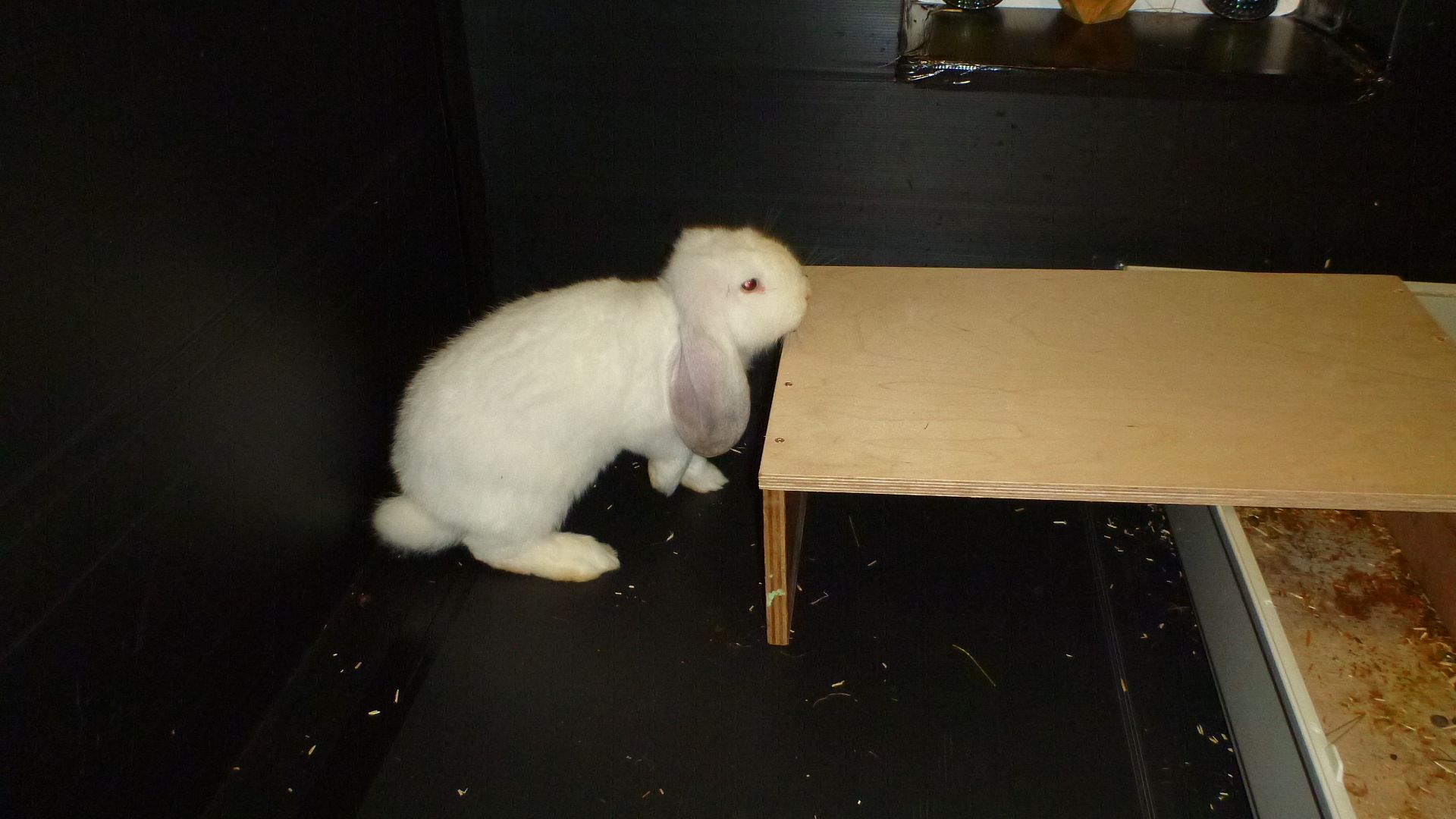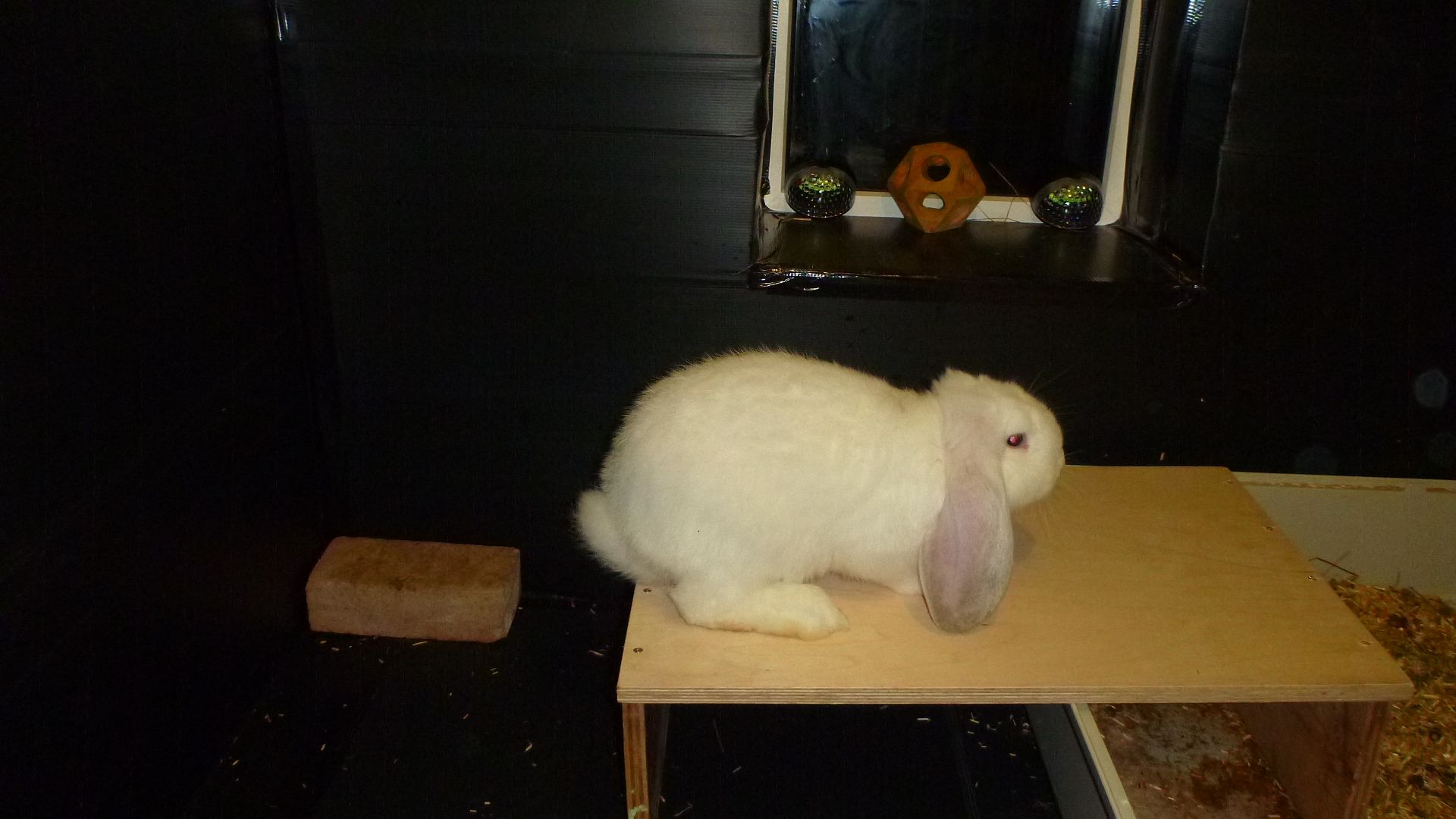 I've been practising to become a top LIA and SBS agent and have already perfected the art of escape which had mum confounded this morning when she found me happily hopping around her studio three times. Then she sat and watched, waiting to discover how I did it. It wasn't easy, but I managed it. Now she's put an end to that, wurried I'll do myself an injury like my grandad did. I had a her wurried for a moment here:
Looking forward to causing mayhem and getting to know you. I know my grandad was quite a bun and very loved. I have a lot to live up to but mummy is already quite besotted with me, just as she should be.
Willy-2
I'm Willy, son of Lily and grandson of Wally whom I think everybun knows and recently saluted in the the LIA/SBS monthly awards.
Originally, she chose Willy-1 to become Willy but she's also fallen for Willy-2 too.
We're both frosty-point boys but have a few differences:
Willy 1
- is larger (and mummy normally chooses the biggest)
- has more chinchilla frosting on his ears, nose and back
- looks right into mum's eyes
- is slightly more boisterous and could be trubble
Willy 2
- is smaller
- has less frosting and a softer coat similar to bliiiiiiind Gethin's
- has given mum licks
- chews the carpets and could be trubble
It's difficult.
Willy-1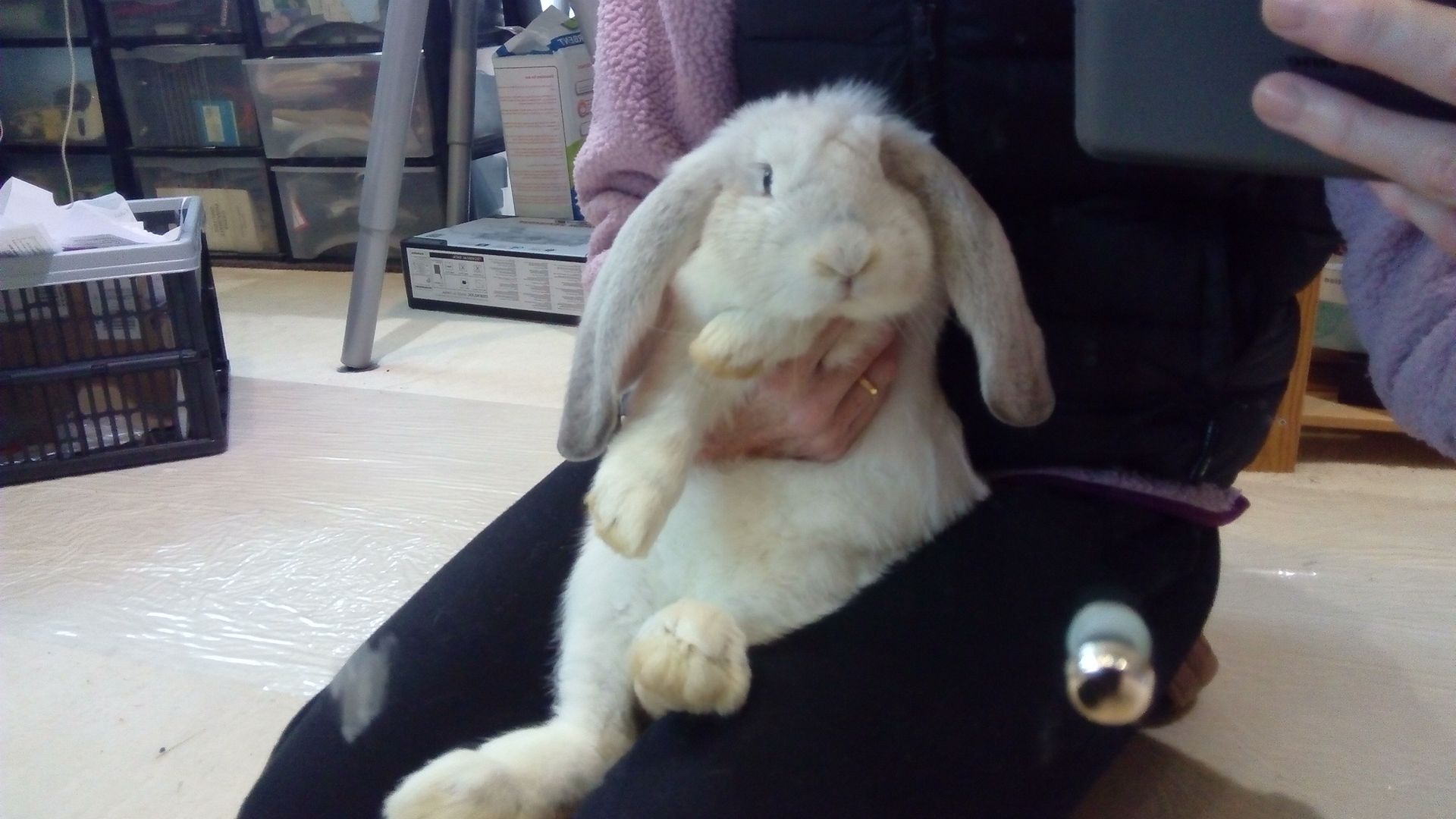 Willy-2
Willy-1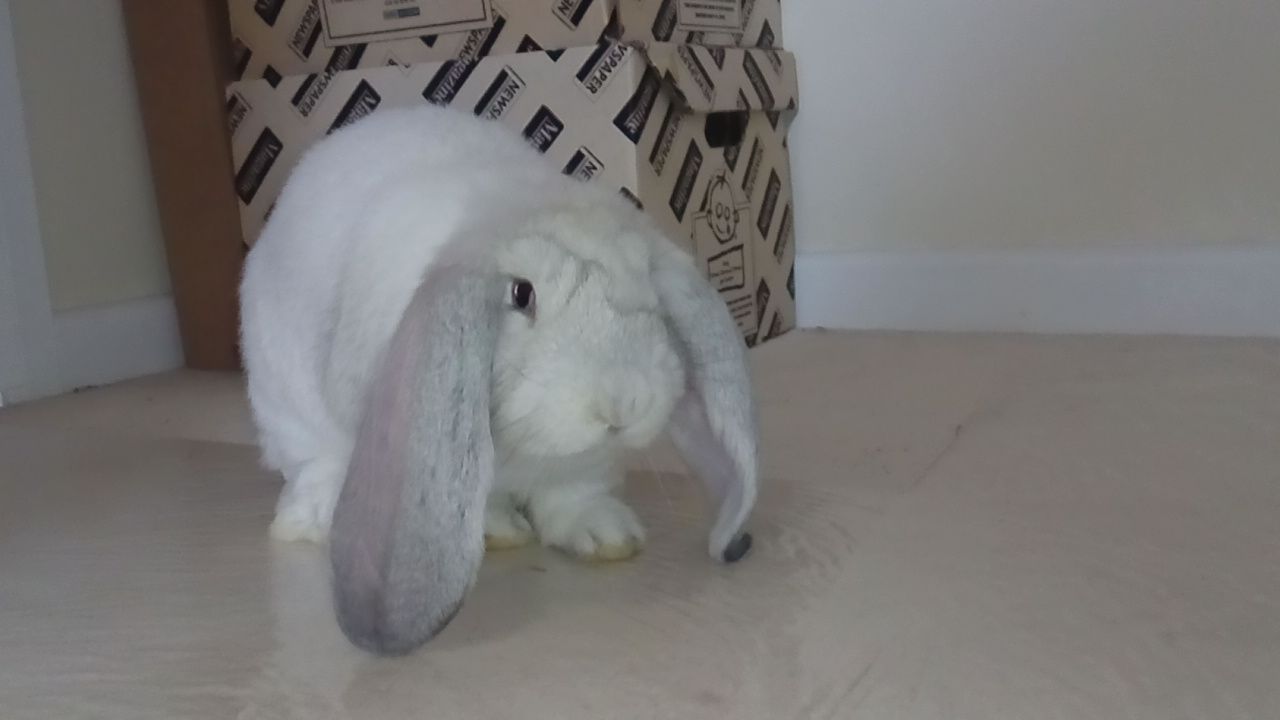 Willy-2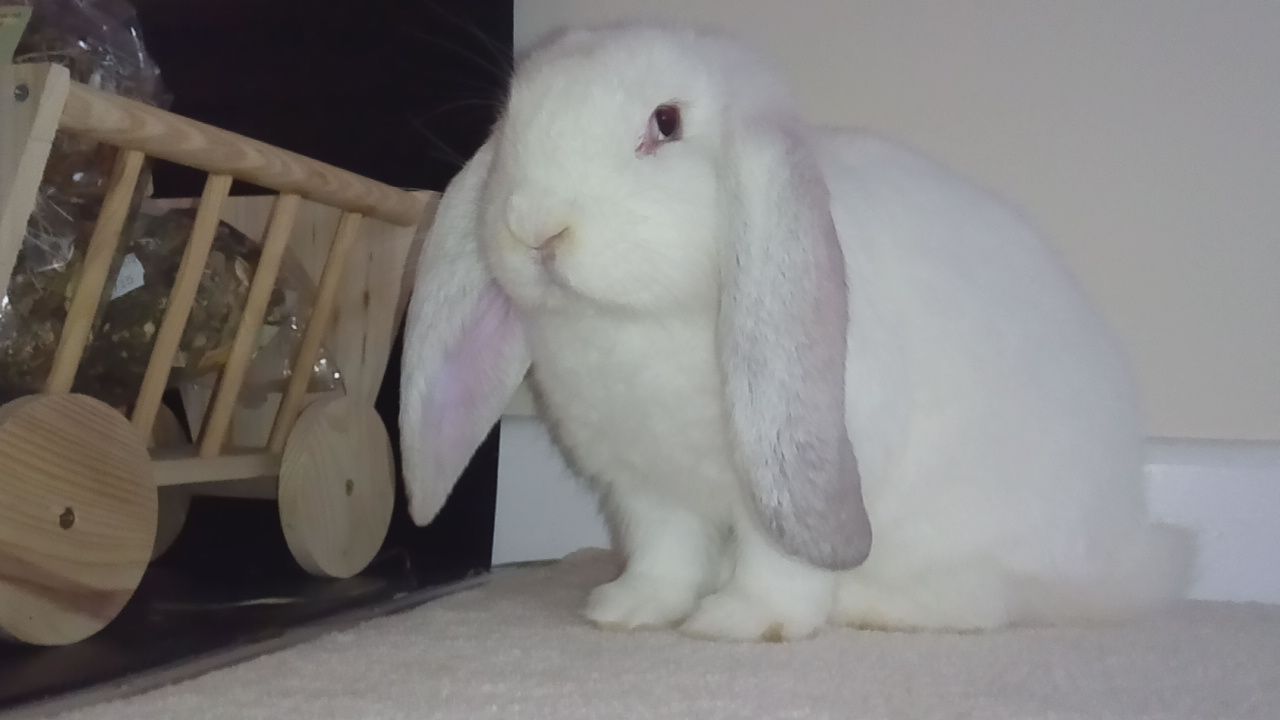 Willy-1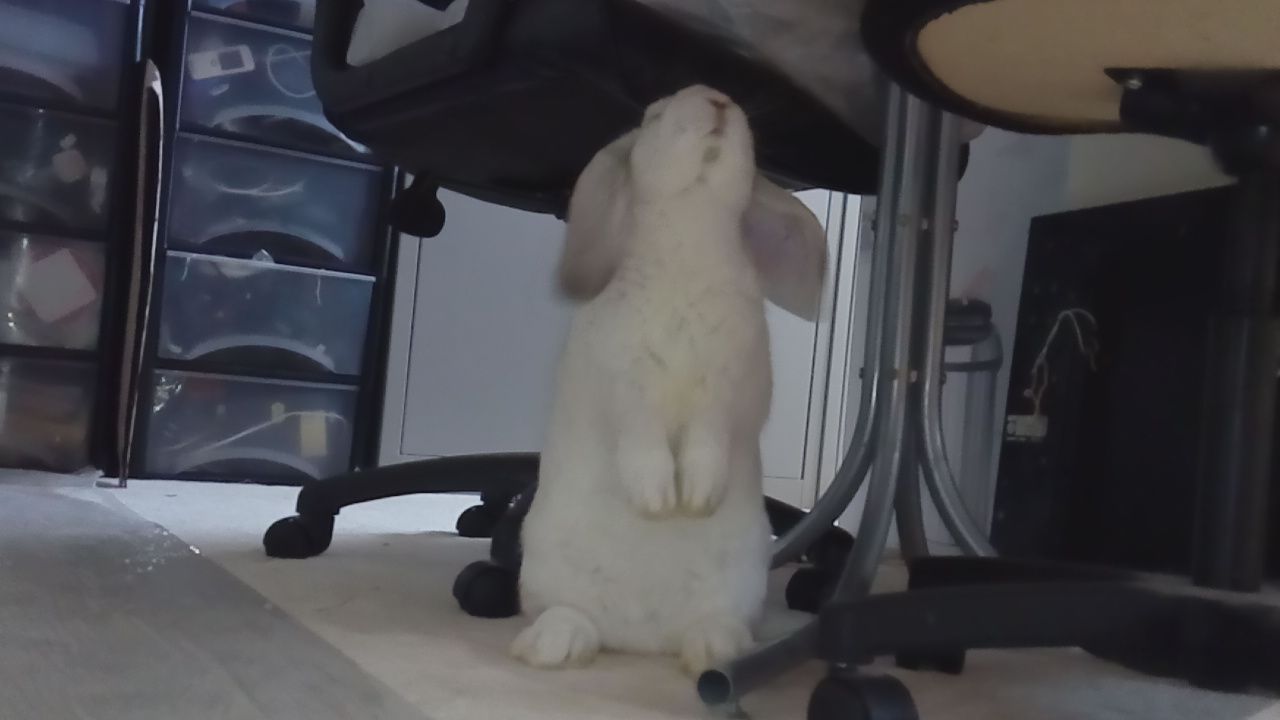 Willy-2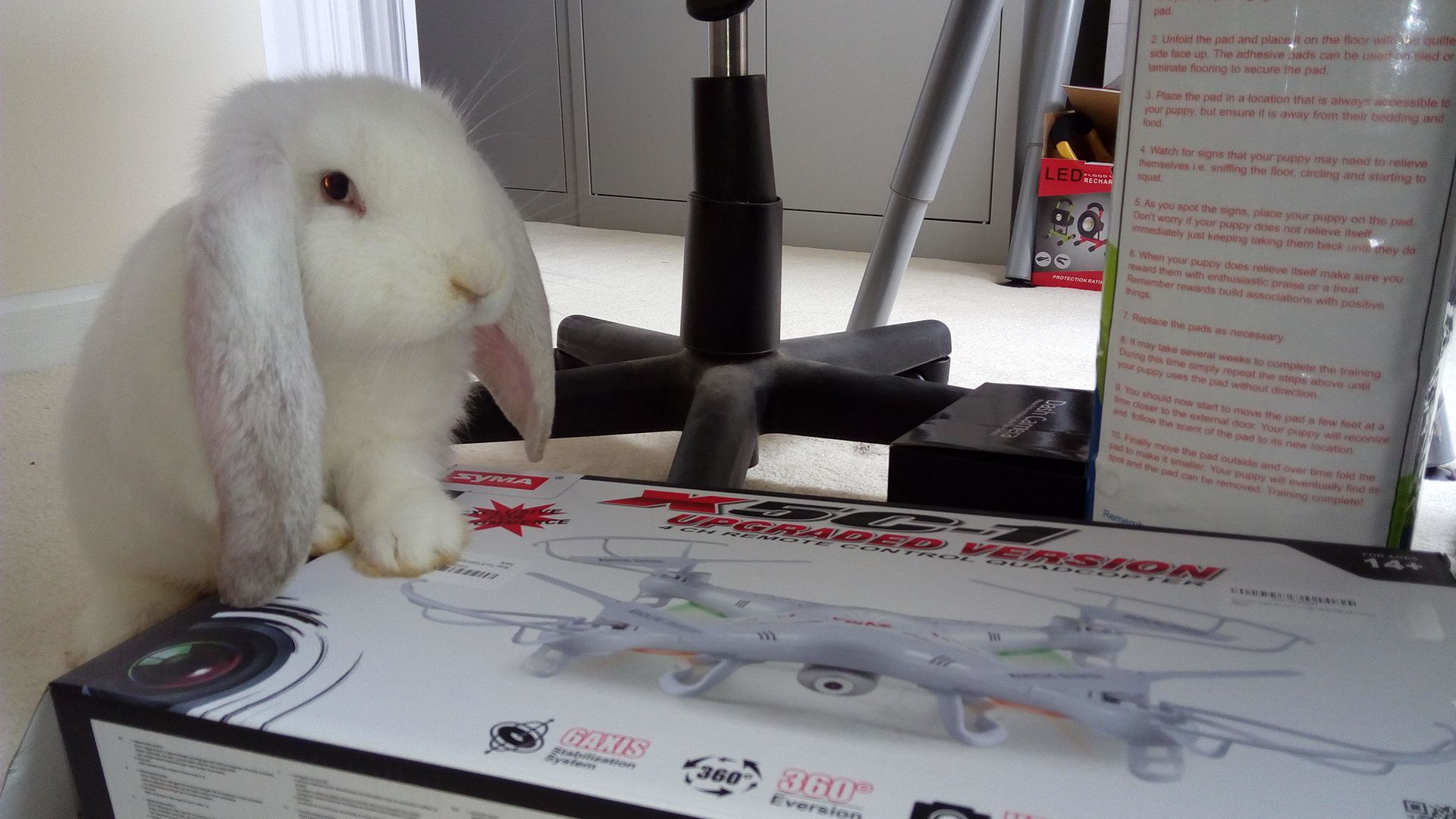 It's tuff, isn't it. We can't both stay because we'll fight together even if we have a little furcut, although this isn't planned fur us.
Mummy needs to decide this week so that Willy-x can move in with his new mummy and daddy, but we're stringing it out fur as long as possibun and have made mum utterly confuzzled.
As future LIA and SBS members, we like to start early wif our mishuns and confuserating the 2-foot seems to be the best early challenge.
We have a serious debateration here. Mummy can't decide which of us is her real Willy, her boy who will move into our late-Granddad Wally's refurbished Warren to help fill the huge gaping hole he's left in her heart and life.
Current Mood:

mischievous

Current Music:

The LIA March