I'm living in my grandad's warren which has been refurbished in a modern style in macho black throughout with my own LED lamp plus solar lights - but I toss those around. Buncle J has made me a stepping platform with a hideout beneath so I can climb sedately onto the windowsill to watch the 2-foots, tractors and horses pass by. Nobun knows how my grandad injured his back but leaping off the windowsill at 40cm high is all we can think of so I have to be a careful lad.
Look....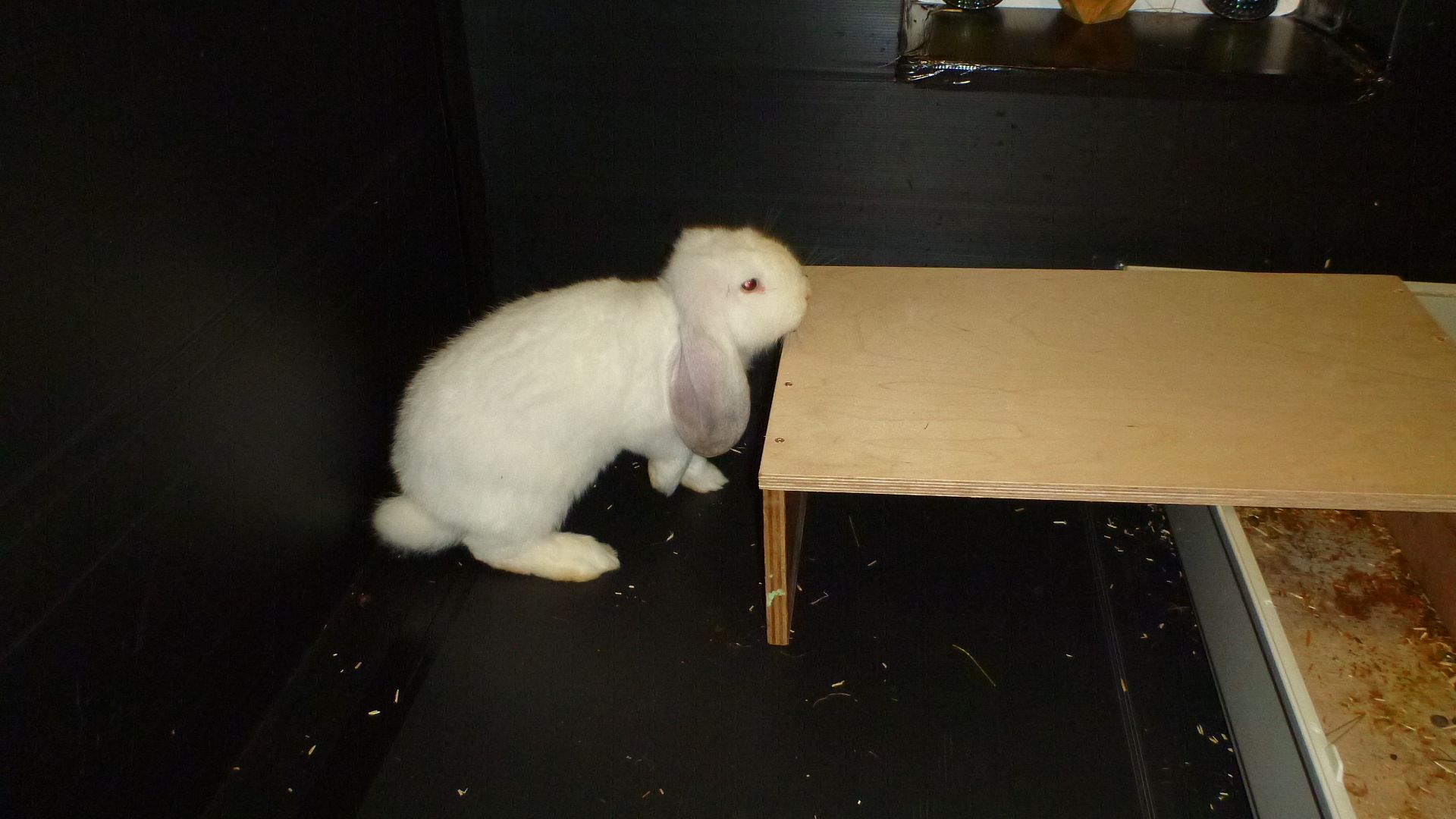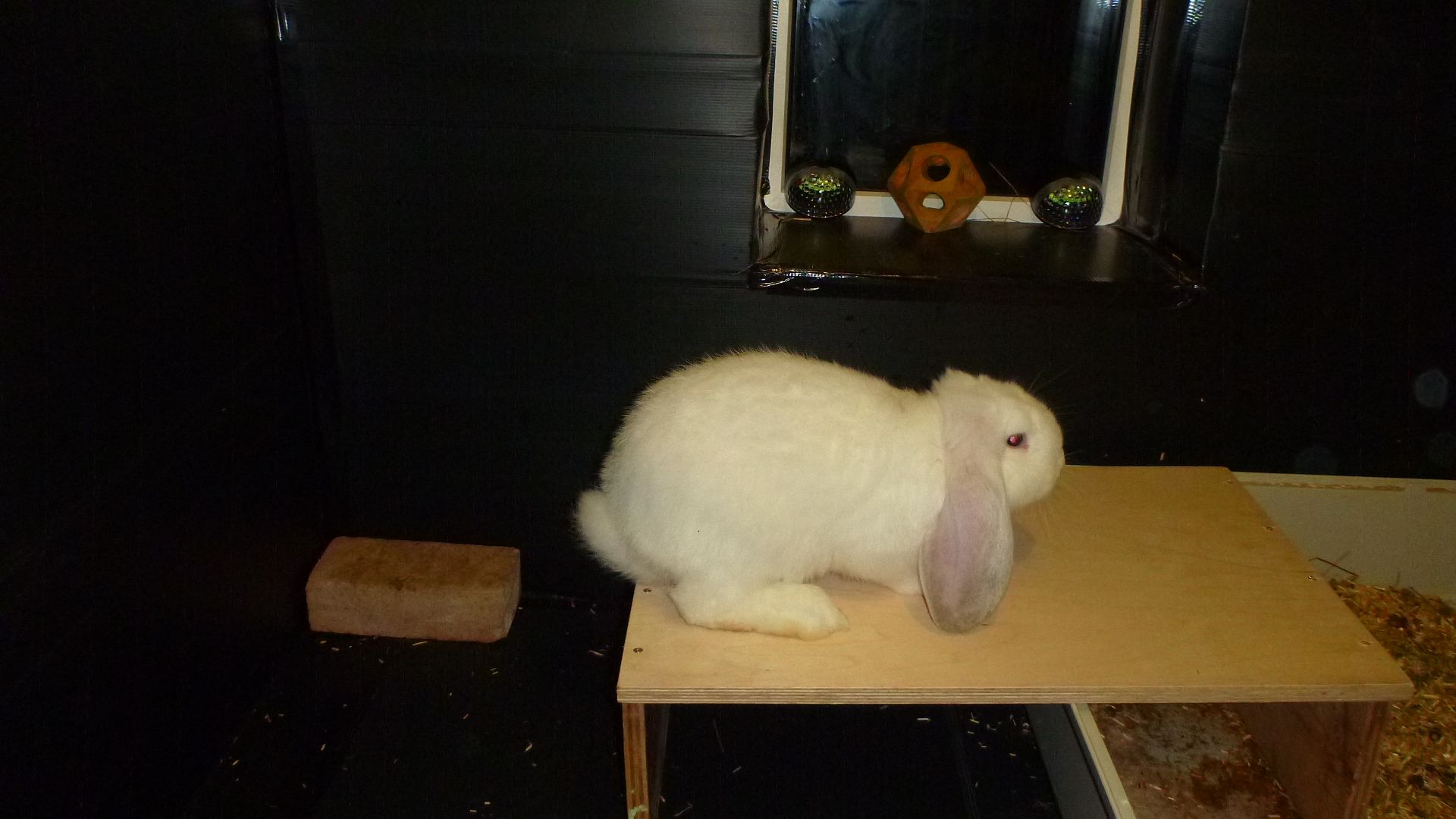 I've been practising to become a top LIA and SBS agent and have already perfected the art of escape which had mum confounded this morning when she found me happily hopping around her studio three times. Then she sat and watched, waiting to discover how I did it. It wasn't easy, but I managed it. Now she's put an end to that, wurried I'll do myself an injury like my grandad did. I had a her wurried for a moment here:
Looking forward to causing mayhem and getting to know you. I know my grandad was quite a bun and very loved. I have a lot to live up to but mummy is already quite besotted with me, just as she should be.
Willy-2
I'm Willy, son of Lily and grandson of Wally whom I think everybun knows and recently saluted in the the LIA/SBS monthly awards.