Originally, she chose Willy-1 to become Willy but she's also fallen for Willy-2 too.
We're both frosty-point boys but have a few differences:
Willy 1
- is larger (and mummy normally chooses the biggest)
- has more chinchilla frosting on his ears, nose and back
- looks right into mum's eyes
- is slightly more boisterous and could be trubble
Willy 2
- is smaller
- has less frosting and a softer coat similar to bliiiiiiind Gethin's
- has given mum licks
- chews the carpets and could be trubble
It's difficult.
Willy-1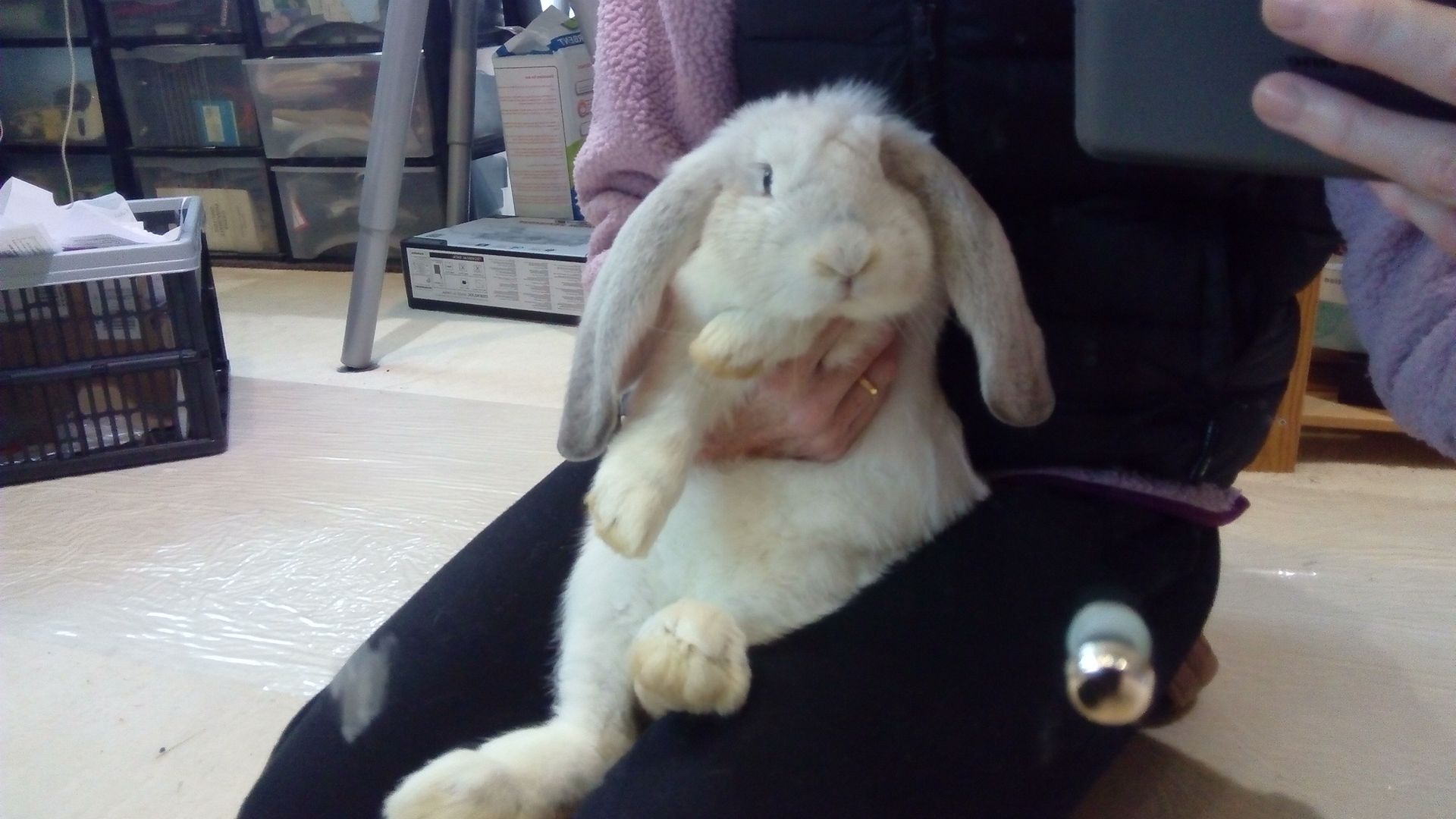 Willy-2
Willy-1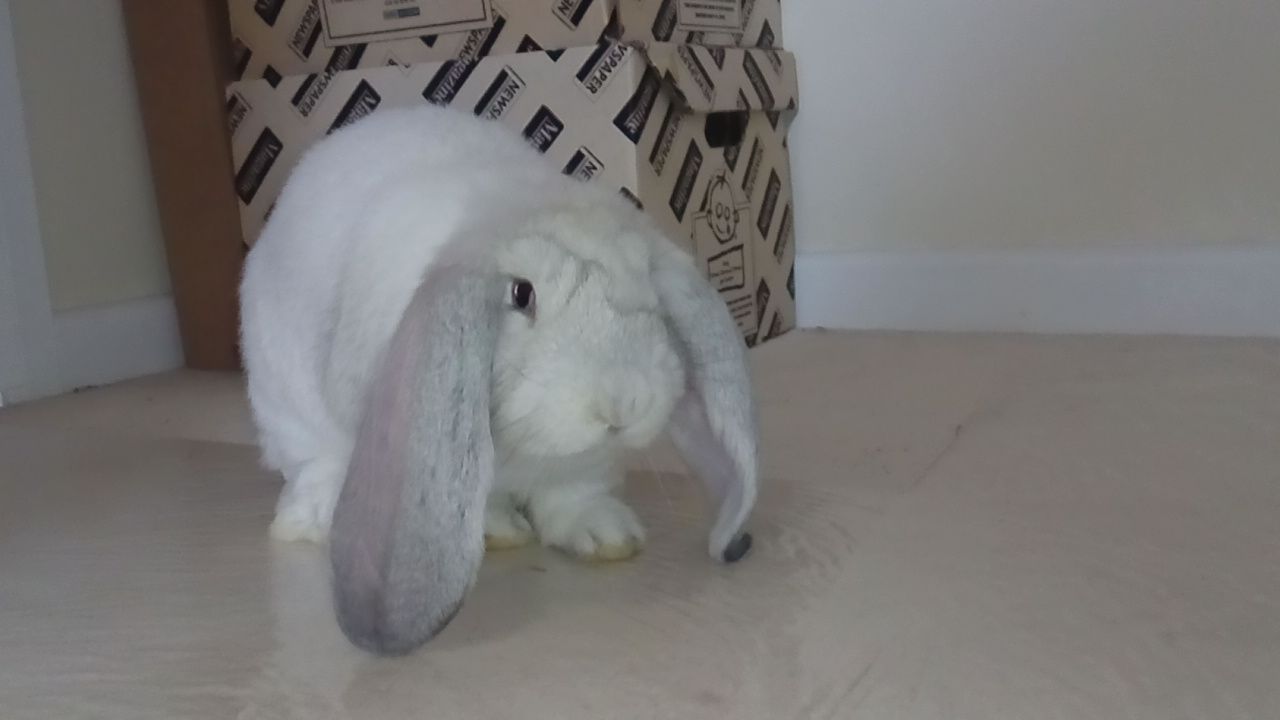 Willy-2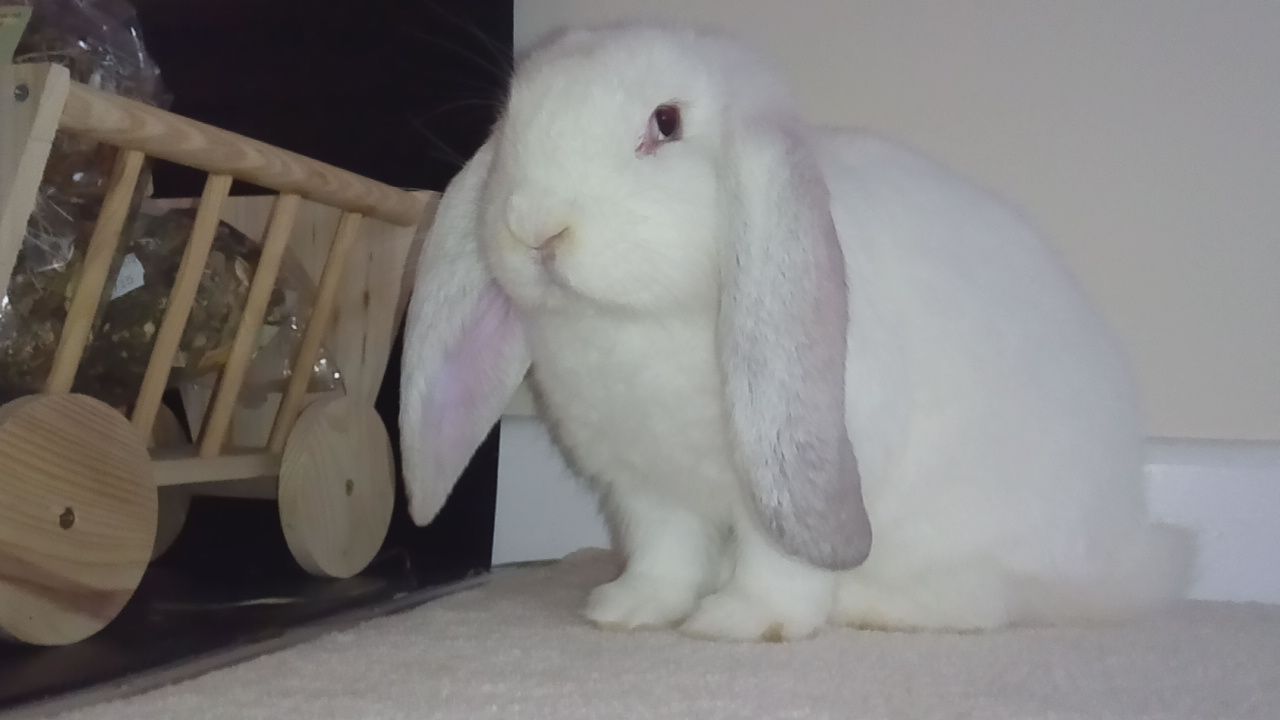 Willy-1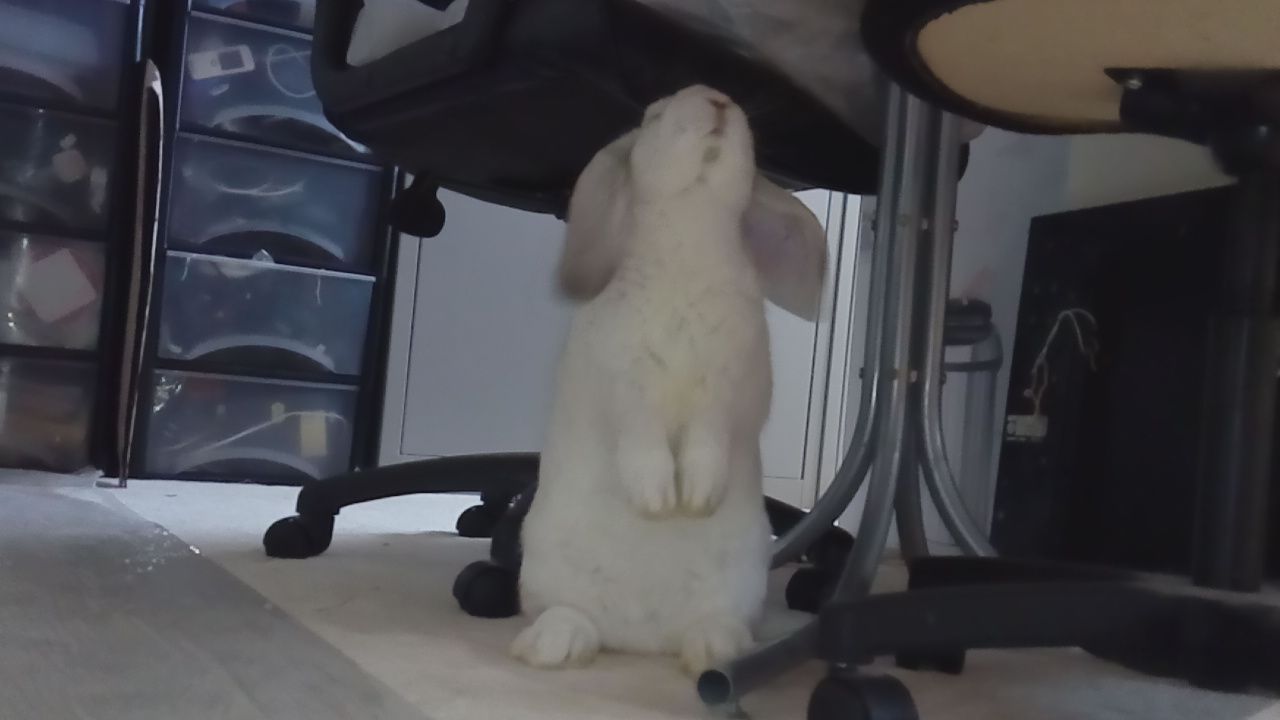 Willy-2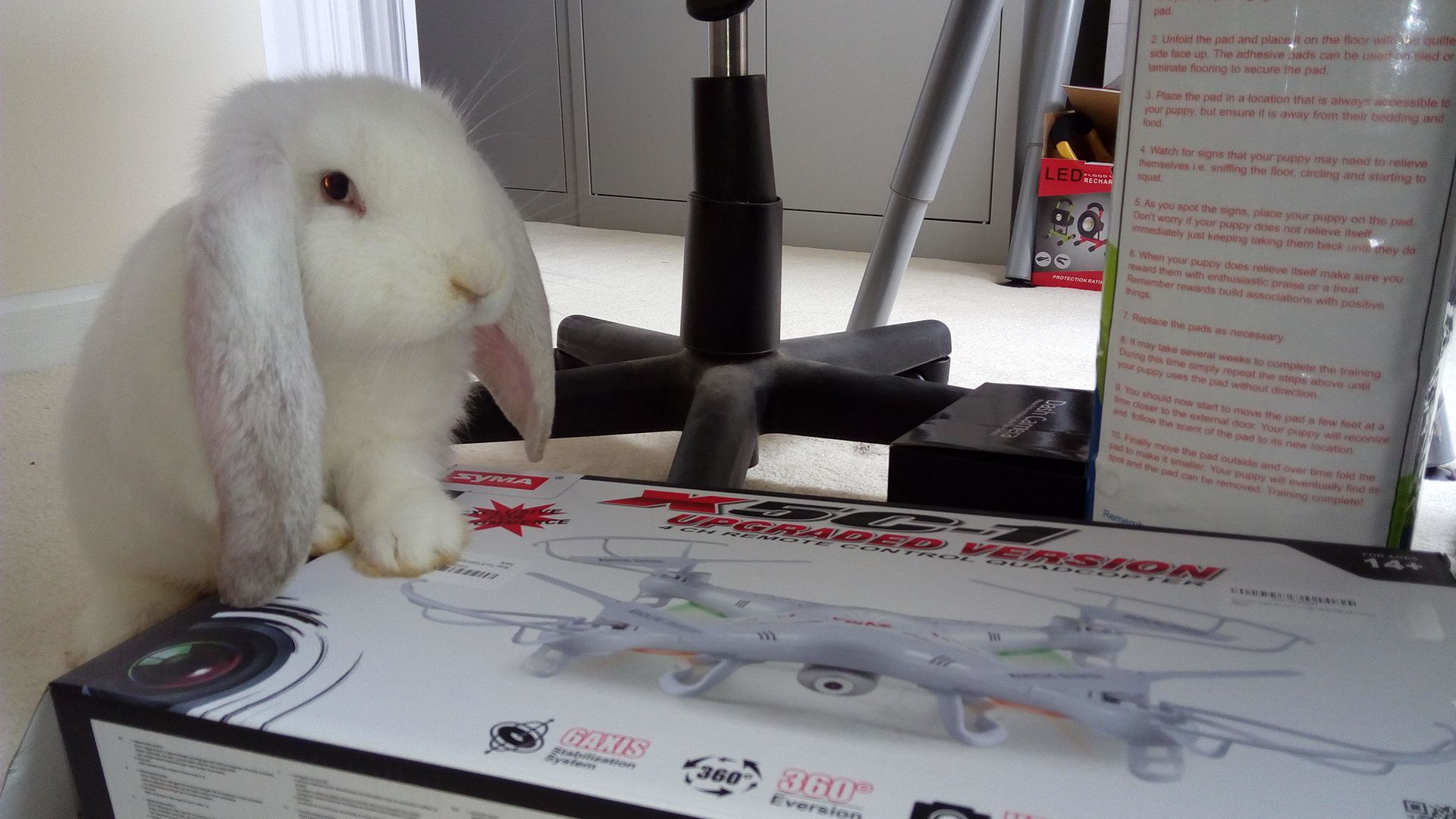 It's tuff, isn't it. We can't both stay because we'll fight together even if we have a little furcut, although this isn't planned fur us.
Mummy needs to decide this week so that Willy-x can move in with his new mummy and daddy, but we're stringing it out fur as long as possibun and have made mum utterly confuzzled.
As future LIA and SBS members, we like to start early wif our mishuns and confuserating the 2-foot seems to be the best early challenge.
We have a serious debateration here. Mummy can't decide which of us is her real Willy, her boy who will move into our late-Granddad Wally's refurbished Warren to help fill the huge gaping hole he's left in her heart and life.
Current Mood:

mischievous

Current Music:

The LIA March
I am warm, happy and relaxed with no pain. My paws and legs work again and I seem to be hopping towards something bright and colourful and, just in the distance, I can see a pair of tall orange ears which look so familiar.
I am starting my new life now but looking down upon my last; the deserted pens in the garden where it's raining, Bunny Digs where my last daughter Billie gave me a gentle kiss me this morning, down towards Wally's Window where soon my grandson Willy may be sitting and finally, looking down on mum who has a wet face and doesn't seem to know what to do with herself. I'm going to miss her.
Love to all my family and friends.
Wally xxx
1 Pawgust 2012 - 24 Hoptober 2015
I feel so snoozy....
Current Mood:

bouncy

Current Music:

Hoppin' all over the.... world?


Summat's up. I don't normally get to eat like this...
Locally-grown sliced pear for supper tonight with the promise of more sliced pear for breakfast along with apple chunks, freshly picked dandelions and hand-fed carrot biscuits topped with a bunny-chocolate drop - Yum!
Current Mood:

hungry





I smother her in licks - her paw, her chest, her cheek.....


.
I've not lost much weight and am still reasonably hydrated considering I haven't drunk anything for 5 weeks today, but life is feeling a bit difficult now, especially as the weather is getting a lot cooler and I'm spending fewer hours with the sun shining down on my poorly back.
I was a bit depressed today as I lay watching Lily hump Myfi just like I used to do. It's good to see my daughter following in my pawhops but this is my role, not hers.
Sensing I was feeling a bit low, mum brought Wallys to see me, also hoping that she might just help to clean my eyes, but she didn't. Then, knowing boys always want their real-mums when not feeling well, 2foot-mum brought fur-mum to see me so we spent a happy afternoon together chatting about old times in our nest together while fur-mum reminded us of some of the things we'd got up to in our early weeks and how I used to suck my paw when I slept.
And, talking of sleep, I heard mum asking Buncle J this evening if he would take me for a sleep on Saturday morning....
I'm starting to get a bit fed up with my new routine and being completely dependent on mum to lift me out into the garden in the morning, wipe me down, clean my bum, bathe my eyes, wave syringes in front of my mouth and forage for whatever is left in the local hedgerows - which isn't much after 5 weeks of doing this 3x per day.
Current Music:

What do you get when you visit the vet
I know my legs don't work but I really didn't need to be contacted by 'nice chuang hua' from China advising he could supply frozen rabbit legs at $2180 per tonne and frozen forepaws at $2124 per tonne.... *sniff*
Current Mood:

distressed
Today hasn't been my best day. I've run out of willow so had to send mum along to Wrenwood to cut more for me, along with foraging for other nibbles for me. While she was out, I toppled over and couldn't get up. I tried. I really did, but all four of my limbs are useless and won't do what I want them to. Mum also has a very nasty dose of pasteurella and with the lack of sleep in looking after me 24/7 for the last month, plus lots of other things going on including 2 ponies to look after with midge allergies, is starting to struggle a bit. To help out, I've also had a nice smelly and messy bum for the last two days. You see, if I'm not moved every 2 hours, day AND night, I end up sitting in poo and it sticks to my skin, fur and... um.... my gentlebun's department (although that doesn't werk either now too).
I've also been hearing some strange snuffling noises. I knew Myfi had a litter (not mine, sadly, they were conceived when I had my injury), but these don't sound like normal bun-kits. Today when I was escorted through the brick burrow and kit-chin, I saw a very strange-looking bun. I also saw it was eating dried mealworms and a dead mouse mum caught last night. Yuck.
Here it is. Isn't it an odd-looking thing: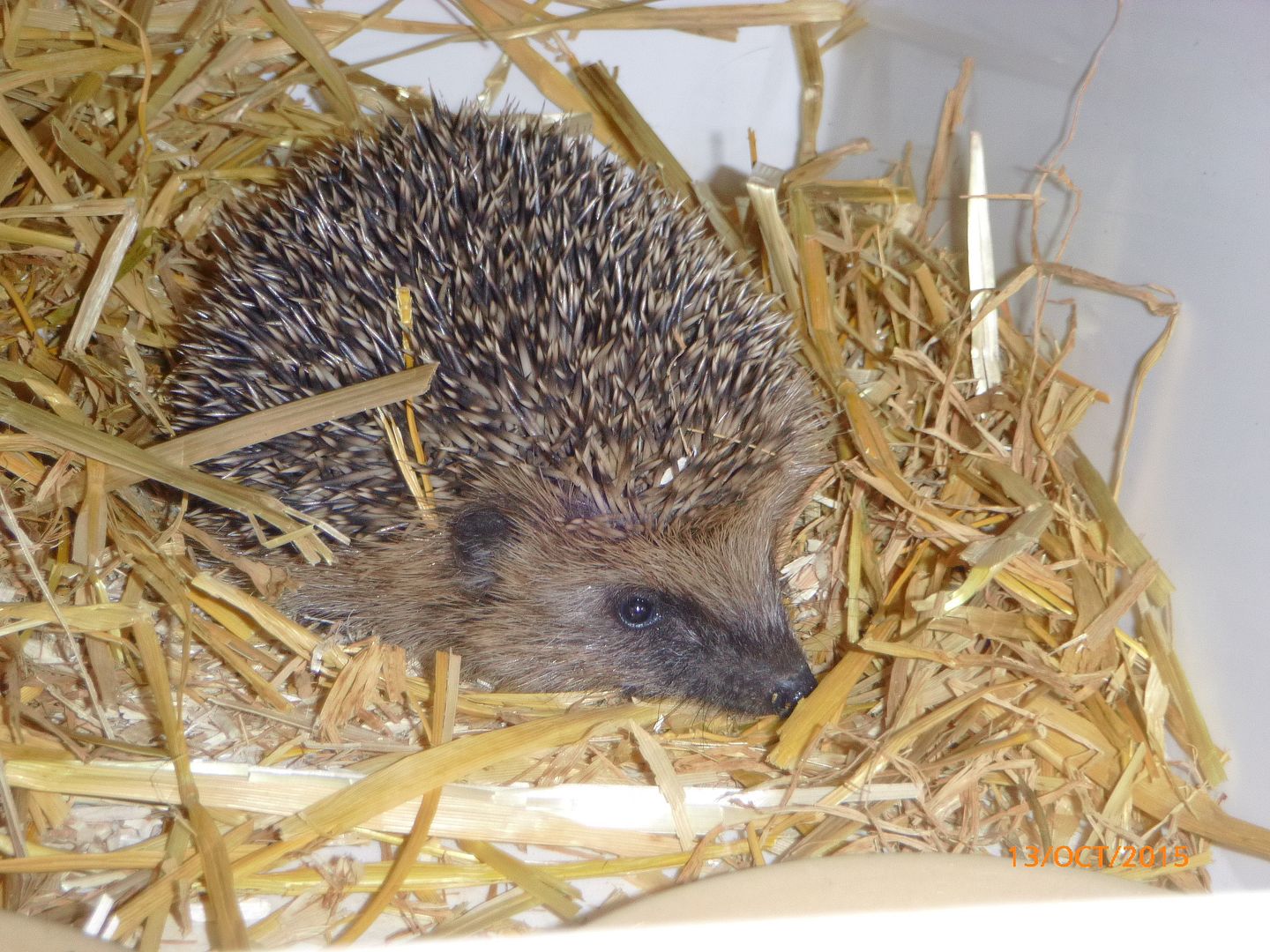 And a video filmed over 4 nights:
I hope one day I will be able to type my own journal entries again but it's looking very unlikely.
I am depressed.
Dictated to my fur-mummy, Carmen:
Current Mood:

depressed

Current Music:

What do you get when you visit the vet
I so much want to get up and about again. I'm having lots of stimulation - when mum and Buncle J have been working in the garden or painting the brick burrow, I've always been carried along to watch them, plopped on the front lawn and I take it all in. Other 2-foots from the village have been to see me and they looked down at me rather sorrowfully but I looked back in the hope of a nose rub. It's all quite difficult.
Mummy takes me out into the garden every morning where I have a freshly-picked breakfast from the lanes and hedgerows which are looking increasingly bare and the village now has a shortage of dandelions. I have my meds, groom, eye-bathe, bottom clean and a wipe-over then longingly watch my friends and family hopping the garden. Today I also had visitors - my youngest daughter, my little disabled granddaughter (she was trampled in her nest and mum watched to see how she coped - but her future is now uncertain), one of my exes - Cara and then, knowing that all poorly bucks need their mummy when they are ill, my furry birth-mummy, Carmen, also came to visit.
Mum watched me struggle and try to get up to greet each. The will was there and I tried hard, but I can't move any part of my body from my shoulders down apart from raise my tail for a wee. Mum found it a bit upsetting. I had to settle for licking my daughter on her forehead.
I'm eating well though and have a huge appetite. I gobble my way through piles of wet grass, veggies, dandelions, blackberries and leaves, raspberry leaves - all sorts of foraged nibbles and they're all served wet because I can't drink and haven't drunk anything for a month other than 3 licks from a bowl about 2 weeks ago. Today I also had a twig from the raspberry bush with lots of leaves and a few juicy raspberries.
Here are some of my latest piccies:
I am an hoptimistic bunny and am keeping my paws crossed fur a recovery of some sort. I know I won't ever bounce around again but I would like to regain some mobility: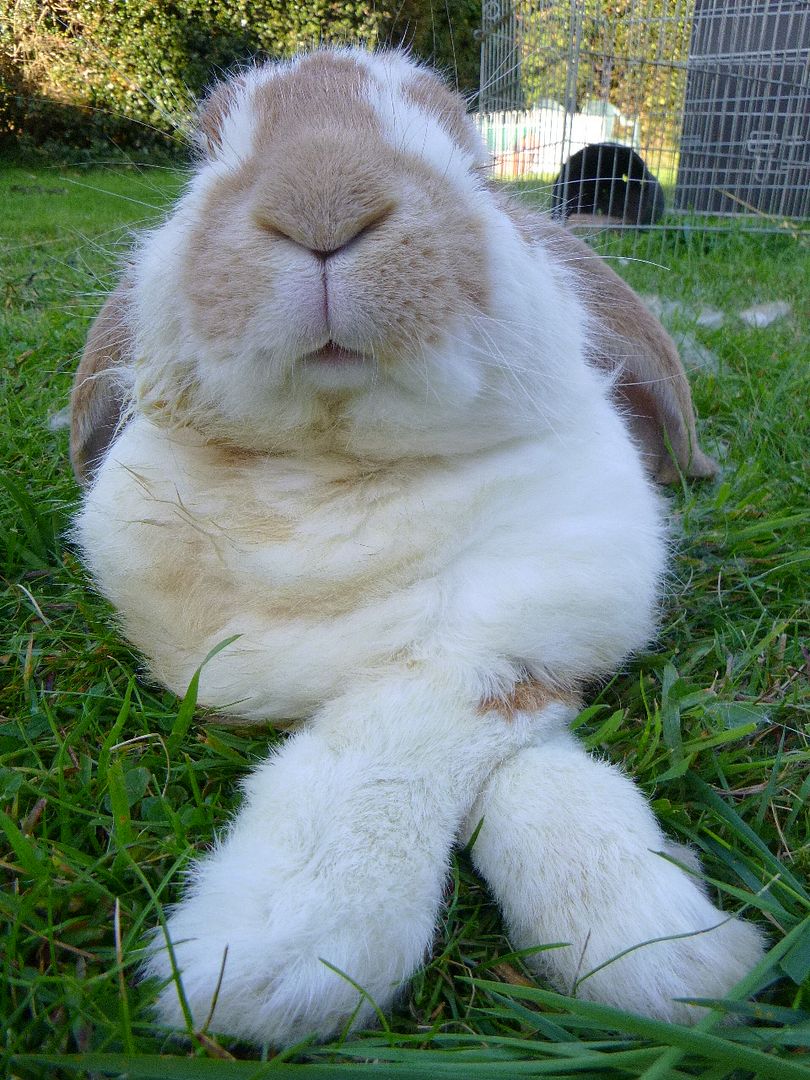 Today's visitors:
My youngest daughter, from Bounty:
My disabled granddaughter, from my daughter Lily:
Sometimes when a buck is ill, we just want our fur-mummy: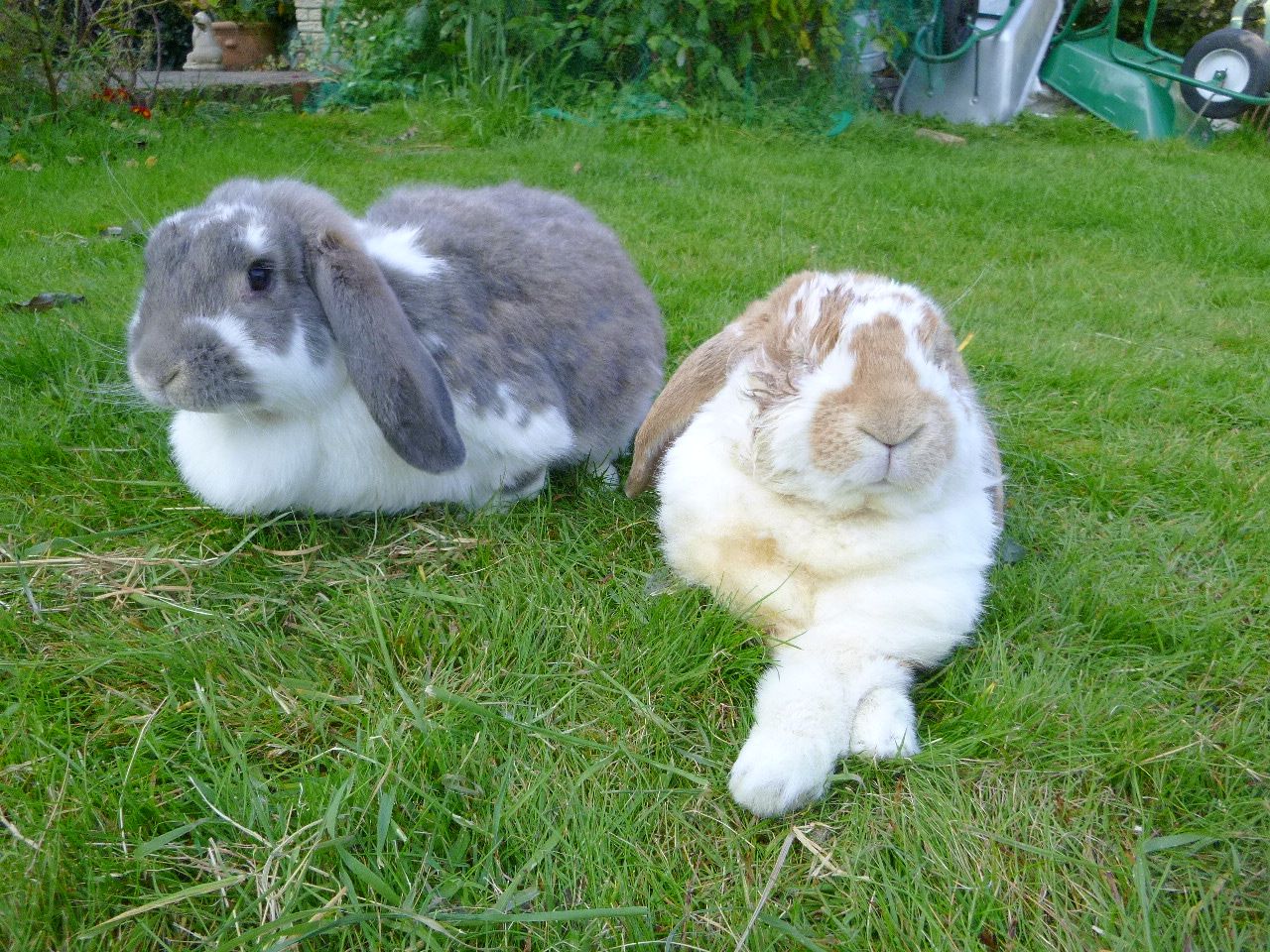 I am eating well: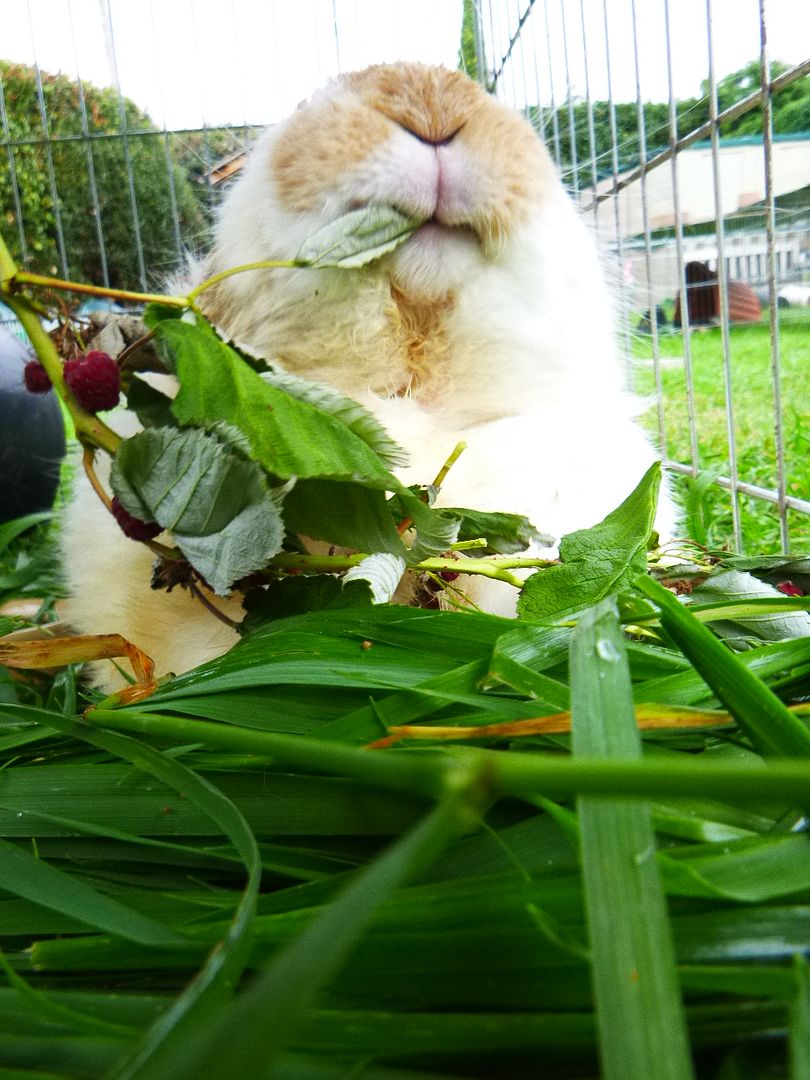 Wally x
I'm dictating this because my paws still won't work and it's been a month now. Normally, if I were going to get bettererer, there should be some signs by now although Buncle Jason advised it can take 6 weeks. There's been a lot of talking which I don't bunderstand but it seems I'm going to be given 6 weeks and then.... well I don't bunderstand it all but I've seem mum's eyes go a bit leaky and there have been hushed talks of Buncle J being asked to take me somewhere because mummy wouldn't be able to do it and wouldn't be able to see to drive either.
Current Mood:

frustrated

Current Music:

What do you get when you visit the vet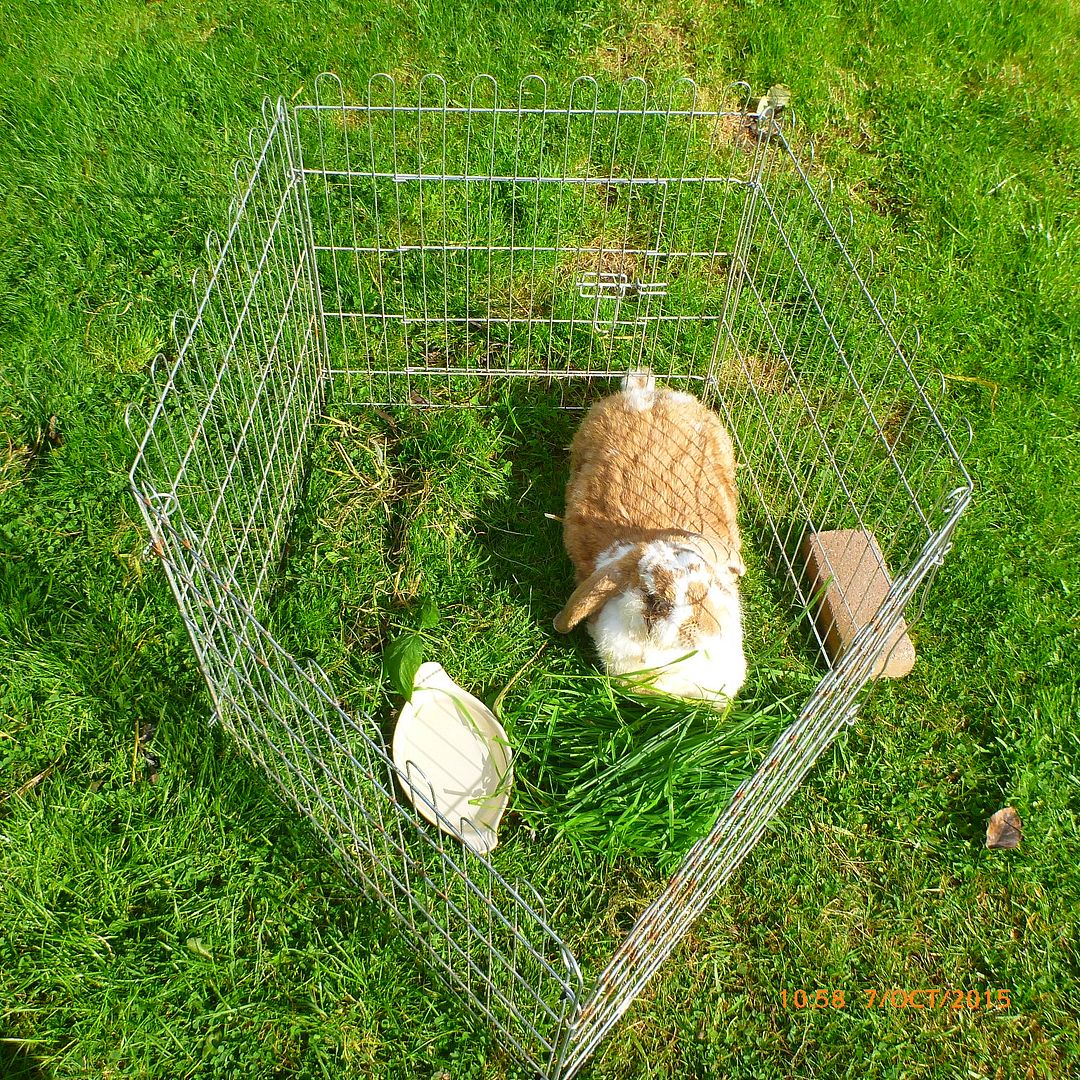 It's not my sticky eye: I'm a bit sensitive about this and not keen on mum cleaning it so she's left it rather than risk me flinching and hurting my back. It's something different that I'm refurring to.
While you all fink about it, here's a little video of me having my morning meds which include metacam for my spine inflammation and gabapentin for my nerve pain. The nerve spasms are agony. I had a major one before mum knew what was wrong, my lips turned blue and I convulsed in pain while she sat beside me fearing Wally-bun was a gonner.
Right, have you werked out what has changed in my pics?
I am now resting unsupported and no longer propped up by bricks against my pen on my left side with the flowerpot on my right. The change occurred yesterday when mum popped me out fur the day and I didn't flop over like I have every single day for the last 3 weeks and a bit.
It's only a small change and too soon to determine whether I am going to regain any mobility. So far, I have none in any of my limbs but from my shoulders up I am fine. I can move my head and I can raise my nose for rubs. I can eat food placed right in front of me but I can't stretch out for it. Mummy is still feeding me and I haven't had a drink from my bowl or bottle for nearly a month so everything I am fed is dipped in water first, hence the bowls at my side. After a month of not moving, I will also have a lot of muscle wastage. My coat isn't looking its best either but I don't want to be bathed although I am letting mum groom me which is nice and leaves me feeling quite tingly and invigorated.
I am keeping mummy busy day and night with 2-hourly checks through the day and 3-hourly at night. Earlier I was flopping over at night so had to be repositioned and propped in place otherwise I was in pain and couldn't eat either. I am still propped up overnight though.
I haven't given up. Nor has mum.
Wally xxx
Can anybun spot anything different?
Current Mood:

recumbent

Current Music:

What do you get when you visit the vet
First I lay on the front lawn and watched Buncle J paint the outside of the burrow and around my window, but I'm not sure I'll ever manage to sit in it again.
Then my little grand-daughter came to visit me and we compared notes. We have something in common because she was trampled as a very young kit and her pelvis was damaged. Mum wasn't sure whether she would survive or heal so didn't take her on a 'one way trip' but watched to see how she adapted and whether she would thrive, and she has. It was nice to see her and muzzle her: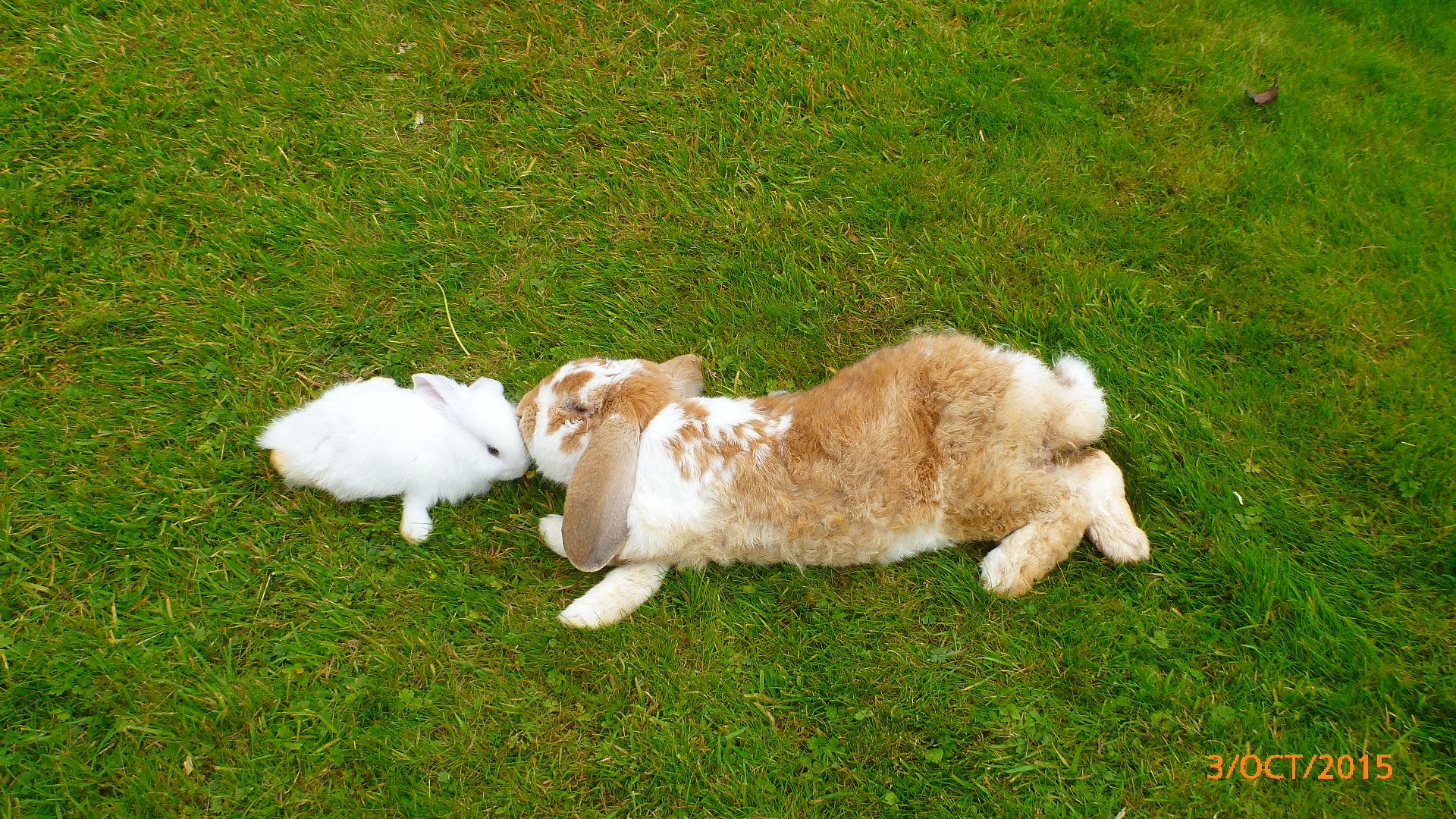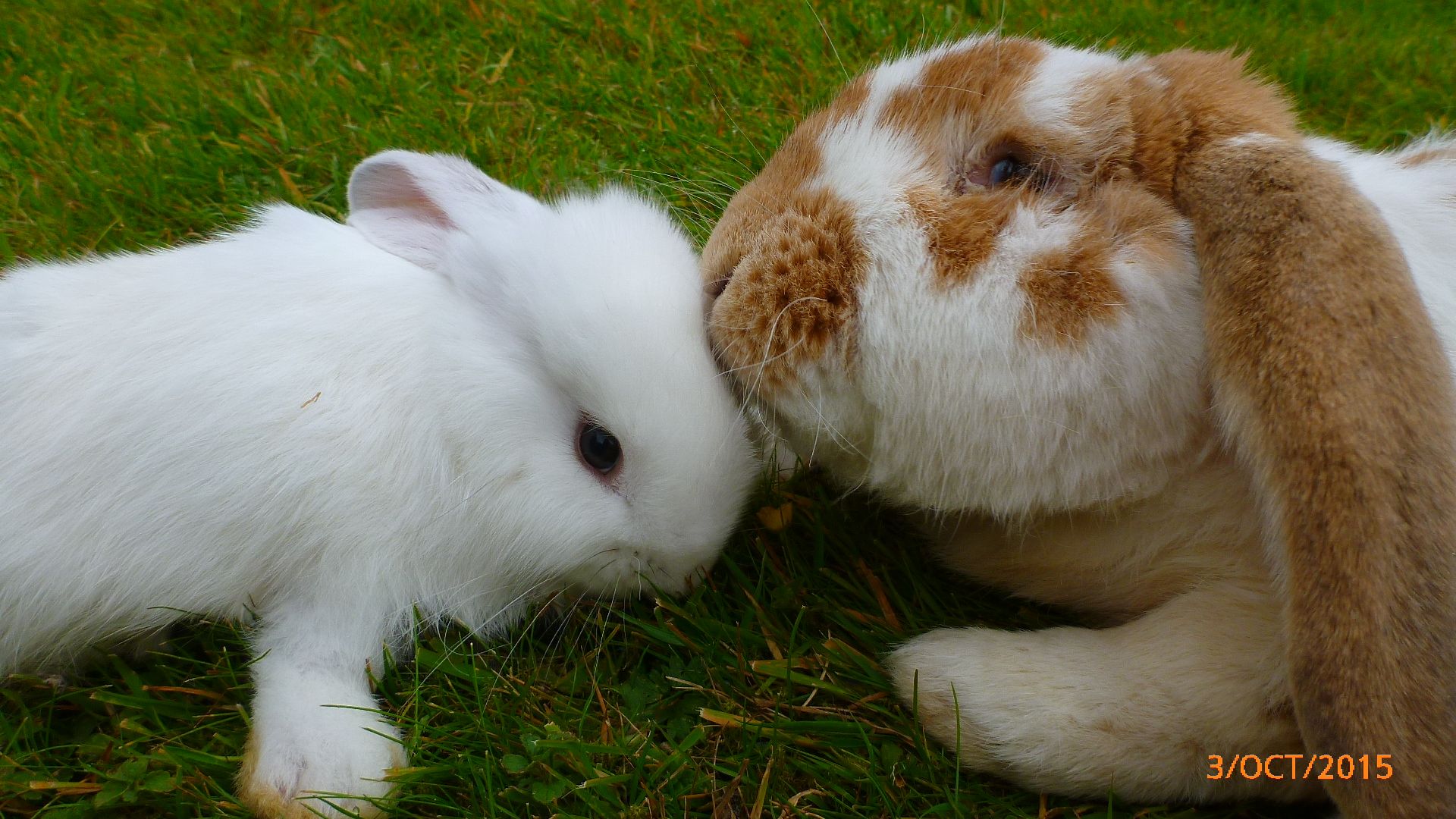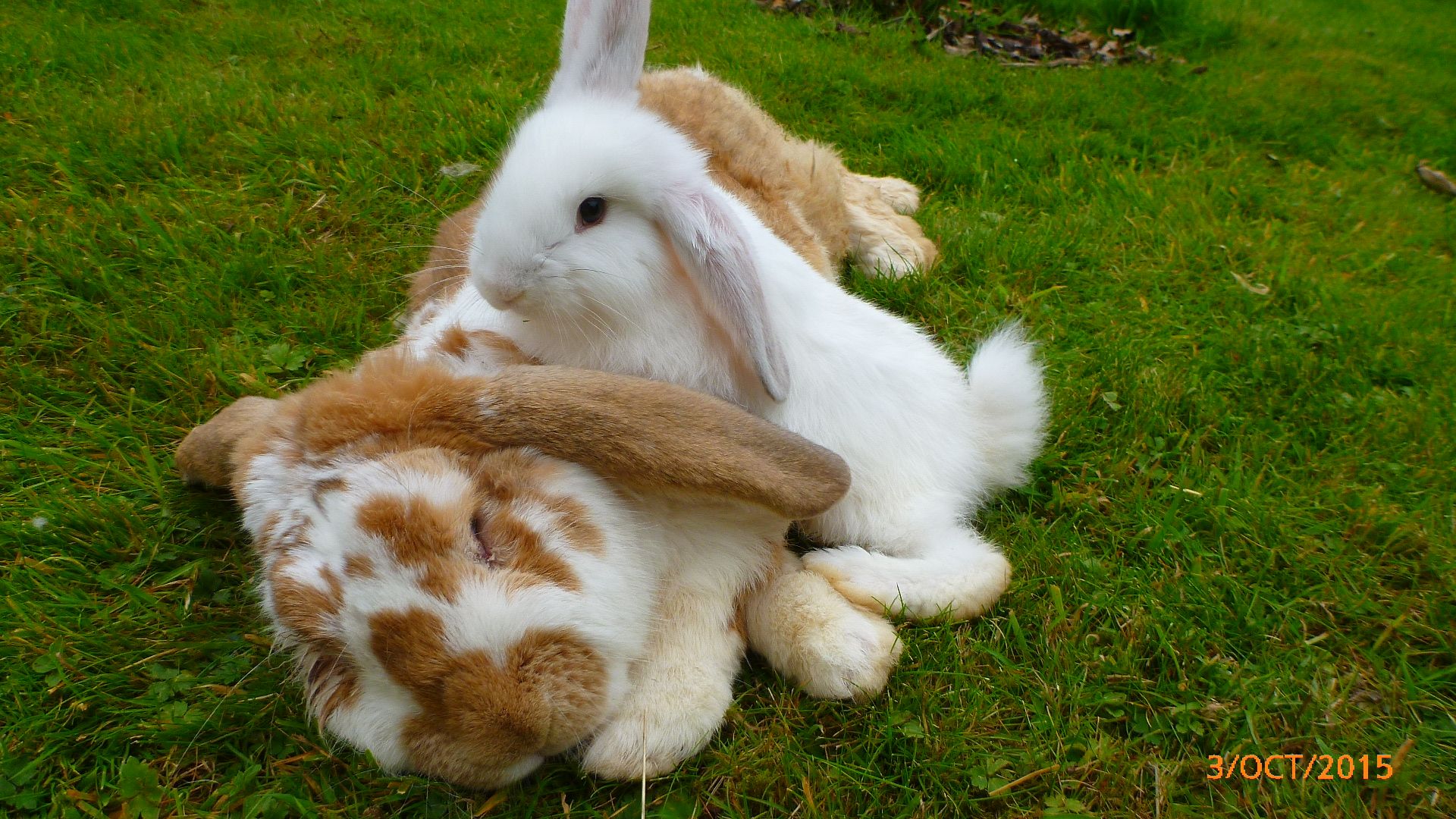 As for me, it's now nearly 3 weeks since my injury and my condition hasn't changed. I still have no mobility in any of my paws although my reflexes work. I'm well fed, fairly clean, have my coat groomed daily and I'm comfortable. I would be a lot happier if I could hop around again though and I don't know if this day will come.
Today I've had a relaxing day although it could be argued that all my days are relaxed now.
Current Music:

What do you get when you visit the vet